Airbnb and the future of housing in Greece
09.04.2022
The nowadays widely known and popular practice of short-term property leasing (Airbnb) started when two young roommates living in a small and pricey apartment in San Francisco, decided to share their home space with "guests" for short periods of time, by renting an air mattress and offering a breakfast of sorts (hence the acronym AirBnB: Air Bed and Breakfast) in order to boost their monthly income.
The young roommates' initial idea quickly took the form of a company that, thanks to their digital platform, has now turned into a global giant. The data till mid-2021 speak of more than 5.6 million property entries in the Airbnb platform in over 100.000 cities around the world, more than 4m Airbnb hosts/ hostesses and over a billion arrivals of Airbnb guests.
The transformations of Airbnb
Setting aside the company's extreme growth, from 2007 to this date, Airbnb has gone through three major transformations. First of all, it has strayed significantly from the whole spirit of "sharing", since the vast majority of Airbnb owners rent out entire properties where they don't reside themselves – a development that isn't reflected in public discourse on such matters or the relevant legislation. Today, Airbnb is clearly a touristic enterprise that is being developed within the modern model of  "platform capitalism" (and not within a "sharing economy" framework) that digitally connects suppliers with users and fully commercialises a series of resources and goods, among others, residential properties.
Secondly, the spread and popularity of Airbnb activities has created the need to offer increasingly "professionalised" services. Way past an air mattress and  a scrappy breakfast, a stay at an Airbnb property today includes services of increasingly high standards and the properties themselves are of higher quality, thus forming a global trend of "professionalisation" of said activity.
Thirdly, combined with what was mentioned earlier, Airbnb activity has changed today from a casual, individual and socially dispersed practice, to a lucrative, completely organised and increasingly concentrated market. More and more small-scale Airbnb owners are being pushed over the Airbnb market and are replaced by large property management companies that, within the current framework of great opportunities for speculation on real estate, own and/ or manage more and more properties.
The platform's  impressive rise in Greece
In Greece, just like in the rest of the world, the Airbnb property leasing practice spread impressively quickly, starting with just 132 properties that were available through Airbnb's platform in 2010, to more than 125,000 properties right before the pandemic outbreak.
It goes without saying that the available Airbnb properties are not equally spread geographically around the country, but are to be found mainly in areas with high touristic demand, where they cause significant issues. The situation is harder in Attica, the South Aegean region and in Crete, where more than 60% of the Airbnb properties in Greece are. Specifically in the Attica region, as expected, more than half of the Airbnb properties are located in the Athens city centre. While in the summer of 2015, there were just 2,000 properties listed on Airbnb's platform, in 2017 there were over 5,000 properties, in 2018 there were 9,000 and in 2020 they reached 11,000. A rather high concentration of Airbnb properties can also be found in the regional unit of South Athens as well as in Eastern Attica, from Palaio Faliro to Cape Sounio and from Cape Sounio to Rafina.
The prime locations of Athens
Focusing on the City of Athens (that is the Athens City Centre), an essential trait of the Airbnb phenomenon there, is its geographically and socially unequal development. The largest concentration of Airbnb properties is found in the most central, accessible and touristic areas, mainly around the Acropolis (such as Koukaki, Makrygianni Str., Plaka, Thiseion and Monastiraki) and Lycabettus Hill (e.g. Kolonaki, Syntagma, Exarcheia and the area around the National Archaeological Museum). 
The neighbourhoods that have a higher concentration of Airbnb properties are at the same time neighbourhoods with high-income permanent residents and Airbnb hosts can have higher profits from Airbnb leasing in those areas (thanks to the central location, accessibility and popularity of those areas, but also thanks to the quality of the flats' amenities). In those neighbourhoods, the average rate per night is over 80 Euros, while in areas that are a bit further away from the centre and especially the more working-class areas north of Omonia Square, the average rate per night is less than 40 Euros.
This gives us an idea of the basic social dimension of the Airbnb phenomenon, that can yield a necessary supplement to some people's income (that is of vital importance in times of financial crisis), while, for others, it opens a new, extremely lucrative field of speculation and opportunities for augmentation of their wealth.
Hosts become"pros"
As the years pass, the socially unequal development of Airbnb escalates even more in favour of the latter (that is, of those who own many properties and gain larger profits from Airbnb), and fewer owners tend to possess more Airbnb properties. The number of hosts who list more than two different properties on the platform is increasing constantly (reaching over 62.5% at this time), while at the same time, more and more property management companies enter the Airbnb market, some managing tens of properties (some have a portfolio of over 160 properties).
Meanwhile, the services offered, especially by "pro" hosts, are now very similar to those of experienced and organised hotels (such as transfers from/ to the airport, meals, guided tours etc.) within this international trend of professionalisation of Airbnb activity.
Finally, in Greece too, Airbnb is growing further and further away from functioning within a framework of a "sharing economy".
The vast majority of Airbnb properties (87%) are leased as whole apartments and not as spaces/ rooms in a flat that the hosts are literally sharing with their guests for a few days.
How does Airbnb raise renting costs in a city?
In addition to the essential traits of the Airbnb phenomenon that were described above, that are more or less the same in Athens as in other cities worldwide, another concern are its various side-effects. The most widely recognised Airbnb effect would be the increasing pressure it causes to the properties' rents in particular and the real estate market in general.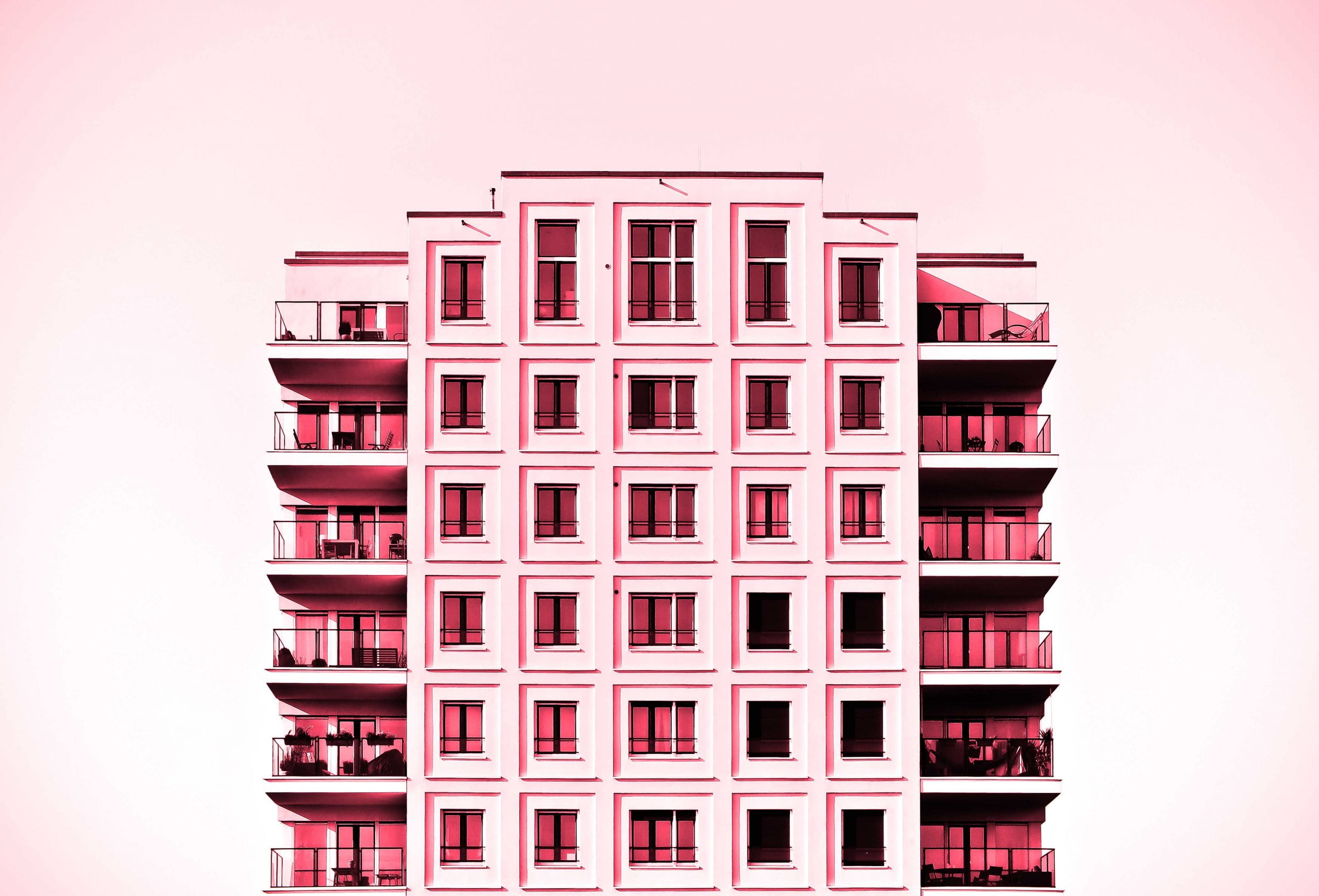 Due to the popularity of short-term leasing, a significant portion of the available housing stock gets off the (conventional) market of long-term leasing, as properties (flats or even entire buildings) that were used as permanent residencies now are part of the Airbnb market available for tourists and other short-term visitors. This means that the long-term lease property supply is shrinking, while demand remains at best the same or is even bigger than before, and, as a result, the ability to cover the housing needs of the largest part of the permanent population (at an affordable cost) is decreasing rapidly.
Especially in the Athens city centre, renting costs increased by 29.8% between 2016 and 2018 (that is till the pandemic broke) and according to recent articles, in 2021 there was a further increase of 11.6% in rents in the central areas of Athens.
In their search for available and affordable housing, a significant number of renters are driven away from their neighbourhoods and have to relocate in areas that are further away from the city centre. Additionally, a large number of professionals who have to relocate regularly (such as substitute teachers or doctors) and many young people (students, young professionals that just entered the working force & young unemployed people) can't find affordable housing and often have to resort to solutions such as renting inadequate and/or temporary rooms (e.g. rooms at apartment buildings' roofs, hotel rooms etc.), living with multiple roommates or returning to their parents' house.
At this point, we should mention that Airbnb isn't the sole factor that increases the rent and property costs. The pressures that push costs upwards are intensifying due to other trends that are present in the property market such as the initiatives like the investments in order to obtain the "Golden Visa" or legislation proposals to entice the so-called digital nomads.
Such developments form a new field of lucrative opportunities in the short and medium term property lease market; a field where there are foreseeable transformations and plannings that are significantly big for Greek standards. Both the current developments and the foreseeable trends are estimated to make access to rented property even harder for a great part of the permanent residents, especially in the country's bigger cities and in highly touristic islands.
The neighbourhoods' "touristification"
Setting aside for a moment the effects that it has on the housing sector, it's worth mentioning that the Airbnb phenomenon affects a city's space and everyday living conditions.
Central areas of Athens are violently transformed with quick and radical changes in local activities and services that are often catering to tourists and other visitors rather than permanent residents.
A typical development, especially in central areas of Athens, would be the "flood" of restaurants, bars and cafes that can cause said areas to transform into uni-functional zones that are attractive for tourists and other kinds of visitors. Such developments and risks are not unique in Athens, but rather a common experience internationally and are described in the relevant bibliography using the terms "touristification" and "tourism gentrification".
Did the pandemic "kill" Airbnb?
When the COVID-19 pandemic broke and tourism had to be put on hold internationally, many rushed to the conclusion that the Airbnb phenomenon was "over" and that the risks mentioned above were avoided for good. It's true that during the first lengthy lockdown period, Airbnb reservations decreased dramatically, but since international travel restrictions were lifted in the summer of 2020, they started making up for lost time.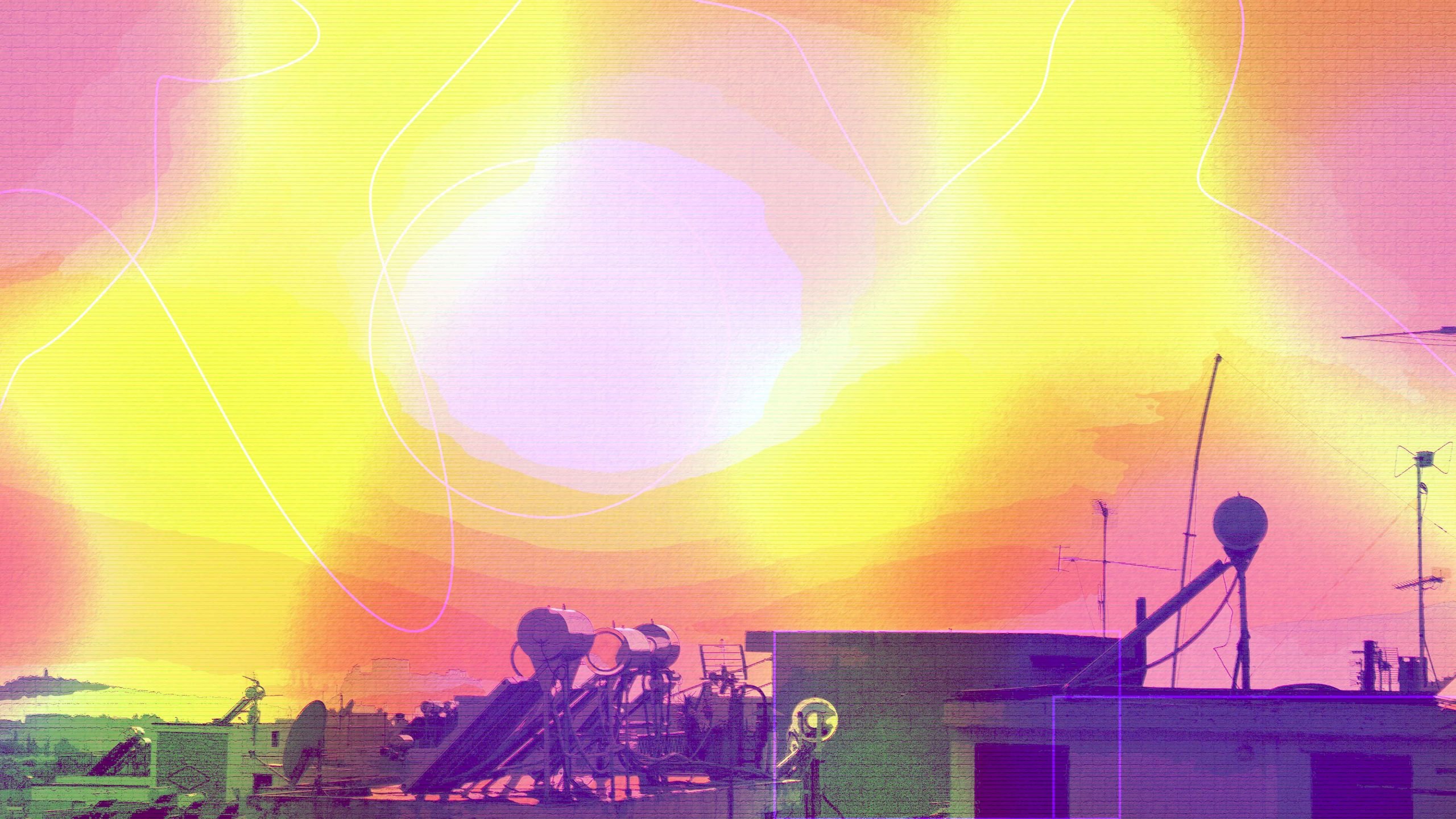 In addition to its quantitative recovery, Airbnb showed it possesses significant quality traits. It proved to be durable, flexible and enticing, as Airbnb properties were able to respond better than traditional touristic units to the travellers' needs for "safe" hosting spaces in "safe" tourist destinations.
Parts of the country (such as Larissa, South Kynouria and Parga) made the list of most p[opular tourist destinations for the first time, thanks to the availability of independent Airbnb property options.
On a global scale, after two years of the pandemic, Airbnb is at its best. To be more precise, in the report the company published regarding their financial results in the third quarter of 2021, it shows that they are going through their most lucrative period since they started: Their net income during their most profitable period so far reached 834 million USD, which is 280% more than the same period in 2020 and 213% higher than what they made during the third quarter of 2019.
Adapting to the new age of teleworking
At the same time as the above developments, within the new conditions created by the pandemic (such as the spread of the telework model), the Airbnb market started to expand to now also include "mid-term leasing". This new leasing type is linked to the developing "deterritorialisation" of employment and the modern digitalisation and it mostly concerns "digital nomads", who can live and work from anywhere in the world, given they have their laptop and a reliable internet connection.
With the constantly increasing application of the telework model even in sectors that aren't always directly relevant to new technologies, we can already see (and will do so even more) a rise in the demand for mid-term leasing, especially in South European cities, where the climate is enticing and the living cost is still relatively low.
Especially in Athens, such a development seems to be extremely likely, as it is gradually transforming into a city break touristic destination, plus it already has the necessary infrastructure, such as adequately equipped furnished flats, experienced and highly skilled hosts, digital amenities that allow for teleworking and a large number of co-working spaces.
Not only did Airbnb not stop their work cycle, but instead they detected (and at the same time shaped) the current developments in the field of property exploitation and leasing. What's more, they often do so in a pace that is faster than that of the development of theoretical understanding of the Airbnb phenomenon, of the analysis of its effects and the various efforts to confront them.
Institutional regulation and the right to housing
The way the housing landscape is shaping nowadays and the fact that the ability to access decent and affordable housing is being jeopardised for increasingly large parts of the population, make the need to institutionally regulate Airbnb more critical than ever.
On a European level, and while Airbnb still argues against the regulation of the Airbnb market, the European Commission took the initiative to launch a public consultation on the institutional regulation of short-term leasing, aiming to achieve a "sustainable tourist ecosystem" and "sustainable solutions for cities".
Meanwhile, several sites and countries around the world have already applied very processed and often spatially defined measures aiming to regulate the Airbnb phenomenon in order to improve the quality of life of their permanent residents and, more specifically, to defend everybody's right to decent and affordable housing.
The need to defend the right to housing appears to be critical in Greece too (also) through the reinforcement of the existing institutional framework regarding the Airbnb regulation. At the moment, that framework is limited to horizontal measures of tax collecting nature (plainly put, the taxation of income originating from Airbnb activity alone) and therefore it can't (or maybe it's purposefully avoiding) to confront its various effects.
---
Σημειώσεις